Only American-made car on the list
Summer is over and school has started but that doesn't mean the fun has to end. If you're searching for the perfect set of back to school wheels, the 2014 Chevrolet Sonic is a smart choice. In fact, recently, the Sonic was selected by Kelly Blue Book's KBB.com as one of the 10 Best Back-to-School Cars of 2014.
Read This Article>
Take the Wheel Tuesday- Chevrolet Sonic
Every week, we feature a different vehicle & take you on a special test drive!

Now - Nov 30th, post your #SlugBugSelfie for a chance at winning $20 Starbucks & #VDub Gear from Bismarck Motor Company!
Read This Article>

Building progress coming along quickly
Keep up-to-date with what's happening with the all-new state-of-the-art Honda, Nissan & Volkswagen facilities. Click
here
for the most recent pictures!
Read This Article>

The entire Civic line now enjoys newly upgraded interiors as well as a variety of available premium features including: Honda LaneWatch™, Display Audio, HondaLink, and Smart Entry with Push Button Start.
Read This Article>

The Chevrolet Impala is built with expansive rear seating to accommodate young passengers and their gear comfortably and safely. It also comes equipped with easily accessible LATCH anchors for all three rear seats, so each position can accommodate a child safety seat.
Read This Article>
What are the differences?
The decision of whether to lease or purchase your new vehicle is one of the most important choices for car-shoppers to make. There are many important differences between the two which can help you make your choice. This guide highlights some of the most notable aspects.
Read This Article>

Your engine air filter is a little something that makes a huge difference. You might not even realize it's there until it's clogged, but an engine filter check is a worthwhile investment to avoid bigger problems down the road, like costly engine replacement.
Read This Article>
An easy homemade Halloween costume is just a few steps away
These creative costume ideas will do the "trick" for your young one, so you can "treat" yourself to some extra time and money this Halloween.
Read This Article>

Kupper Automotive Hires New Employees
Deraas, Guches & Schneider Join Kupper Automotive
Read This Article>

Kupper Automotive Birthdays & Anniversaries
Check out the special people we're celebrating this month at Kupper Automotive!
Read This Article>

The Ultimate Connectivity: Using WiFi in Your Car
The latest and greatest feature available in nearly all GM cars, trucks and SUVs is WiFi. This isa fantastic new system integrated into the vehicle through Onstar's new 4G LTE connection. The 4GLTE network is very powerful, allowing you to connect up to 7 devices simultaneously, with the abilityto stream video on each device without interruption.
Read This Article>
Subscribe Now!
Sign up today to receive your monthly newsletter.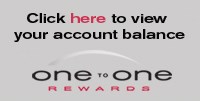 Driving Directions
Sales Dept. Hours
Mon – Fri: 8:00 am – 8:00 pm
Sat: 9:00 am – 6:00 pm
Closed
Service Dept. Hours
Mon – Fri: 7:00 am – 8:00pm
Sat: 8:00am – 5:00 pm
Sun: Closed

Are you tired of the same old die-hard fall recipes that come around every year? There are ways to indulge in the tastes of the season without making the same pie over and over again.
Read This Article>
The leaves are changing and everything smells like cinnamon and nutmeg, which can mean only one thing: Fall has arrived. In between picking a pumpkin to carve and bobbing for apples, take a minute to brush up on some fun fall trivia.
Read This Article>

Kupper Automotive is Hiring
We have a variety of positions open & we're looking for YOU to join our team!
Read This Article>
Spark the Hope
Get your $10 ticket today or stop by for a test drive & see how you could save this month!