Building progress as the first snowfall hits
See the progress on the all-new state-of-the-art Honda, Nissan & Volkswagen facilities. Click
here
for the most recent pictures!
Read This Article>
Have YOU taken a #selfie yet?!
Now - Nov 30th, post your #SlugBugSelfie for a chance at winning $20 Starbucks & #VDub Gear from Bismarck Motor Company!
Read This Article>

The 2015 CR-V is more efficient and more stylish than ever before, and features more technology for added safety and convenience. With these updates, the CR-V is sure to remain a bestseller.
Read This Article>

The Subaru Legacy was completely redesigned for the 2015 model year, and with that redesign came a host of improvements to an already compelling package.
Read This Article>
Tire health is easily overlooked until there's an emergency, but don't wait for a blowout to get them checked out. Tired tires result in unsafe driving conditions and limited control, and just because your tires aren't 10 years old...
Read This Article>
Cold weather increases the danger you face as a driver, so start thinking about these tips that will help you avoid the dangers that come with changing seasons.
Read This Article>
Falling temperatures and impending holiday feasts create the perfect storm to foil your fitness plans. You may find yourself tempted to store away your gym shoes in favor of your fleece blanket and flannel pajamas, and snuggle up for a long winter sleep.
Read This Article>

It's Winter! A Unique Way to Keep Your Car Warm: Onstar RemoteLink App
Now that the temps have dropped below zero, many of us are thinking of ways to keep ourvehicles warm and toasty for our daily morning commute. A unique feature built into every Chevrolet with a factory remote start is the ability to start that vehicle from a smart phone or tablet. It is called Onstar RemoteLink.
Read This Article>

New Employees at Kupper Automotive
Hopfauf, Salo, VandenBurg Join Kupper Automotive
Read This Article>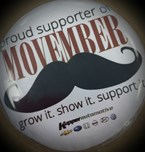 Grow it. Show it. Support it.
#NoShaveNovember has begun! Here are our non-shavees who are braving the razor until the end of November and raising money locally for men's health awareness. Let the growing begin!
Read This Article>

Kupper Automotive Birthdays & Anniversaries
Check out the special people we're celebrating this month at Kupper Automotive!
Read This Article>
Subscribe Now!
Sign up today to receive your monthly newsletter.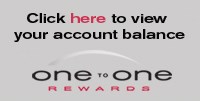 Are you in charge of the Thanksgiving turkey this year? Whether you're a beginner to basting or you are a seasoning veteran, the main event of the Thanksgiving feast is a significant undertaking, but there's more than one way to do it right.
Read This Article>
Discover a new way to spend Thanksgiving this year
Sitting around the house watching football and stuffing yourself silly has its appeal. But maybe it's time for a new Thanksgiving tradition. Maybe it's time to hop in your vehicle for the Thanksgiving holiday weekend and check out these unique Thanksgiving celebrations.
Read This Article>
Driving Directions
Sales Dept. Hours
Mon – Fri: 8:00 am – 8:00 pm
Sat: 9:00 am – 6:00 pm
Closed
Service Dept. Hours
Mon – Fri: 7:00 am – 8:00pm
Sat: 8:00am – 5:00 pm
Sun: Closed