Car giveaway raises over $14,000 for the Bismarck Cancer Center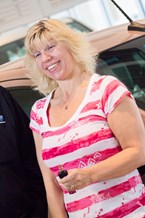 Colleen Pfliger, of Bismarck, is the winner of the 2013 Chevrolet Spark, donated by Kupper Chevrolet. All proceeds went to the Bismarck Cancer Center.

"One of our core values is the value of being a good community. We give willingly to and are actively involved in the support of our communities because they provide us our success" said Bob Kupper.
November Birthdays & Anniversaries
Anniversaries Nov. 1 (8 yrs.) - David Hanson (Chevy Sales) Nov. 2 (4 yrs.) - Justin Rambur (Chevy Finance) Nov. 3 (5 yrs.) - Mike Kapla (Chevy Finance) Nov. 6 (10 yrs.) - Don Fox Jr. (Reconditioning) Nov. 9 (3 yrs.) - Cheryl Schulte (Day...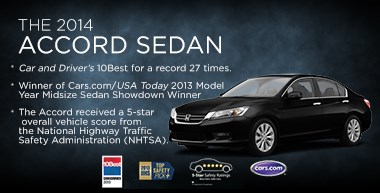 When we talk about game-changers in the automotive industry, people usually don't think of a crossover SUV from a Korean manufacturer. No, it's the German sports sedans and Italian supercars that get all the glory. However, it was that...
Feel the difference for yourself at our dealership
When's the last time you thought about your current vehicle's seats? We get in our cars, sit down, and drive. The seats are just there, and most of us don't give a second thought about them. They work. However, engineers of the...

The award-winning Honda Pilot is back for the 2014 model year, and it's better than ever. Honda designed the Pilot to be the "Ultimate Family Adventure Vehicle." With the Pilot's combination of spacious seating, cargo space,...
Q. How accurate is the gauge in my car that tells me how many more miles I can drive before I run out of gas?
5 car apps that could save your life in an emergency.
Long holiday car journeys can not only be uncomfortable, but also are likely to give rise to passenger boredom, which can make everyone grumpy and irritable. This is especially the case with children, whose threshold for suffering long journeys is...
For many people, the most intimidating part of hosting a Thanksgiving dinner is, hands down, roasting the turkey. But with these basic tips, you're all but guaranteed a perfectly browned, crisp-on-the-outside, juicy-on-the-inside turkey. Now...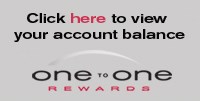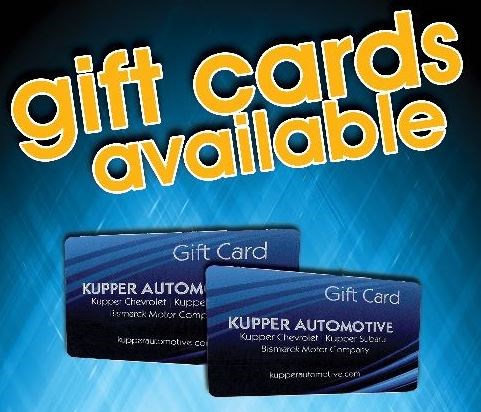 We're Sorry. The
Kupper Automotive November 2013
offer has expired. Please inquire about our current promotions!

Driving Directions
Sales Dept. Hours
Mon – Fri: 8:00 am – 8:00 pm
Sat: 9:00 am – 6:00 pm
Closed
Service Dept. Hours
Mon – Fri: 7:00 am – 8:00pm
Sat: 8:00am – 5:00 pm
Sun: Closed