Thanks for choosing us as BEST AUTO SERVICE!
Thanks for nominating us in the following categories:
· BEST AUTO BODY REPAIR- Kupper Automotive and Abra
· BEST NEW BUSINESS - Volkswagen of Bismarck
· BEST LOCALLY-OWNED BUSINESS- Kupper Automotive
· BEST LARGE COMPANY TO WORK FOR- Kupper Automotive
· BEST SMALL COMPANY TO WORK FOR- Bismarck Motor Company
See the full list of winners
HERE.

Check out the special people we're celebrating this month at Kupper Automotive!
Read This Article>

Using the New Media Inputs in the Suburban and Tahoe
The all new 2014 Chevrolet Suburban and Tahoes provide unparalleled access to your favorite media selections through a number of newly designed input sources. These new inputs are accessed differently than traditional inputs in other 2014 Chevrolet models.
Read This Article>

New for 2015 The Subaru Legacy returns for the 2015 model year with a number of key new features, including a redesigned exterior, upgraded interior materials, and improved fuel economy. A Lasting Legacy To say the midsize sedan segment is hotly...
Read This Article>
Owners are raving about the Nissan Rogue, so much so that the 2014 Rogue was named "Best-in-Class Mid-Size Crossover SUV" in the AutoPacific's 18th annual Vehicle Satisfaction Awards (VSA).The AutoPacific VSA are designed to...
Read This Article>
Cars have a way of transforming the human personality, especially when a person slips behind the wheel. Nice, normal, relaxed people can transform into monsters that threaten the fabric of society. Just in case you're not aware of how driving...
Read This Article>

Some simple tips to help you look after the car's battery during the summer.
Read This Article>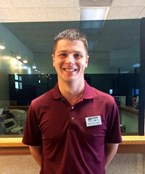 Bismarck Motor Company has added a new member to it's sales and leasing staff.
Read This Article>

This year's event is September 6, 2014.
Each September, Kupper Chevrolet hosts a Customer and Military Appreciation Event and Car Show. We serve up 1,000 free hot dogs and 1,000 free hamburgers in appreciation of our customers and to honor those who serve. An extensive silent auction and...
Read This Article>
With excellent store-bought ice cream so readily available, the idea of homemade ice cream may seem like a contradiction in terms. But with the help of an ice cream maker, homemade ice cream is not only easy, but incredibly delicious. Here is a...
Read This Article>
Subscribe Now!
Sign up today to receive your monthly newsletter.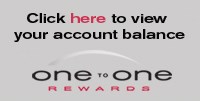 Your Next Oil Change Visit!
$5 OFF
Get Coupon>
Expires Jul 31, 2014
Driving Directions
Sales Dept. Hours
Mon – Fri: 8:00 am – 8:00 pm
Sat: 9:00 am – 6:00 pm
Closed
Service Dept. Hours
Mon – Fri: 7:00 am – 8:00pm
Sat: 8:00am – 5:00 pm
Sun: Closed