Bismarck Motor Company wins Dealership Battle for the most toys collected
The Kupper Automotive Toys for Tots dealership challenge is officially over and Bismarck Motor Company is excited to be the champion for the fourth year in a row! Thanks to all of our guests and employees who donated this holiday season!
Read This Article>

Hot off the heels of last year's redesign, the Rogue returns with its potent mix of power, versatility, comfort, and signature Nissan style.
Read This Article>

Recently, the 2015 Hyundai Sonata was singled out by Edmunds.com and named a Top Rated Vehicle by the respected automotive outlet. In addition to its refined styling and range of efficient powertrains, the 2015 Sonata was praised for its comprehensive suite of standard safety and convenience features.
Read This Article>

Car maintenance becomes even more crucial during winter. Here are some maintenance tips to help you avoid winter mishaps. Regular, routine maintenance. Some drivers falsely assume that once the heat of summer has ended, there's less of a need for routine maintenance. Cold weather can wreak havoc on a car's engine.
Read This Article>
No pet owner likes to leave their beloved member of the family at home when traveling over a holiday. With a little preplanning, a road trip with your cat or dog won't turn into a stressed-out disaster for either one of you. Holiday road trip...
Read This Article>
Quality traction is the key
Drivers who live in areas where winter brings a mixture of ice and snow covered roads should pay close attention to the tires on their car. Efficient traction becomes more important for safety when driving through bad weather conditions. Be aware of...
Read This Article>
December Birthdays and Anniversaries
Join us this month in wishing the best to these employees that are celebrating!
Read This Article>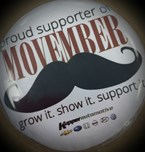 Hairy Month Raises Money
#NoShaveNovember is a wrap! Enjoy the before & after pics of our non-shavees who braved the razor throughout November and each raised $100 for local health awareness.
Read This Article>

Current building progress
See the progress on the all-new state-of-the-art Honda, Nissan & Volkswagen facilities. Click
here
for the most recent pictures!
Read This Article>
Subscribe Now!
Sign up today to receive your monthly newsletter.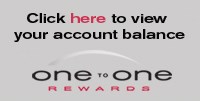 Driving Directions
Sales Dept. Hours
Mon – Fri: 8:00 am – 8:00 pm
Sat: 9:00 am – 6:00 pm
Closed
Service Dept. Hours
Mon – Fri: 7:00 am – 8:00pm
Sat: 8:00am – 5:00 pm
Sun: Closed
No doubt about it, creamy, spicy-sweet eggnog is a true American holiday classic. However, this descendant of posset, a hot British drink consisting of milk and eggs mixed with ale or wine, actually originated in England. In fact, the term "nog"...
Read This Article>